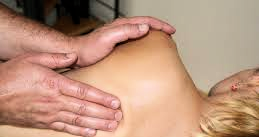 Remedial massage is the systematic assessment and treatment of the muscles, tendons, ligaments and connective tissues of the body to assist in rehabilitation, pain and injury management.
Remedial massage is a complementary therapy which aims to treat muscles that are damaged, knotted, tense or immobile. It is useful for a number of problems that affect the muscles, tendons and bones.
Remedial massage can stimulate the blood supply, make joints more mobile, and help to repair damaged tissues. We will aim to balance the length, tone and tension of muscles and tendons, which restores the correct position of the bones, increases blood flow and helps heal injuries.