Berwick Myotherapy & Remedial Massage Clinic
Floating Cloud Therapies specialise in massage services and we are focused on providing the best service and affordable prices – because health is so important, but gets neglected in the rush of our daily lives!
Being healthy means;
– living with minimal or no pain
– increased energy and the ability to deal with life
– ease to carry out daily activities (e.g. going for a walk, brushing your hair or just doing what you love)
…massage can not only make you feel wonderful, but also improve your overall well-being.
A wide variety of techniques and approaches can be used in your massage treatment.
Your therapist can help you decide what best suits your needs… sometimes it will be a combination of more than one technique, giving you optimum results and relief.

Services available in Berwick Massage Clinic are:
Myotherapy

(advance techniques to help within muscle and skeletal problems)

Remedial Massage (working towards therapeutically reducing your injury or pain)

Dry Needling (using acupuncture needles to remove knots and reduce pain)

Aromatherapy

Sports Massage

Pregnancy Massage
Cupping (using suction cups to increase blood flow and decrease muscle tightness)

Relaxation Massage

Deep Tissue Massage

Myofascial Trigger Point Release

Ear Candling

Reiki ….any many more techniques – please feel free to ask about all of our available therapies
Hot Stone Massage
Himalayan Salt Stone Massage
Please contact Bernadette on
0488 912 206
for all enquiries
Over the last decade ☁️ Floating Cloud Therapies: Myotherapy, Reiki & Remedial Massage Clinic's ☁️ ethos has been all about helping and empowering you, to live healthier & fuller lives. We must remain true to our core aspirations of providing exceptional healthCARE.
All of our wonderful clients typically fall within these three categories;
are vulnerable

live with the vulnerable

work to help the vulnerable. [Where the vulnerable are considered in the high risk category for COVID19 (Corona Virus). ]
Our hibernation mode will be continuing for the greater good. We will reassess after Winter.
We are waiting patiently for;
Safety knowledge for COVID19 to be substantiated, as so much is unknown about this new virus.

The conclusion of flu season, as COVID19 symptoms have similarities. Eg sore muscles.
We have done brilliantly so far in Australia suppressing the disease. However, in Victoria community transmission is a concern. Asymptomatic (without symptoms but still contagious) carriers are a real risk to the vulnerable. 
Remember, guidelines to stay well by;
maintaining good hygiene

keeping your 1.5 metre distance from others

stay home if you are unwell.
As always … our phone number is available for either;  a chat and stretching & strengthening advice. 
Also, we can still offer 🚗curb side collection 🚙 for all your favourite goodies from our Wellness & Metaphysical Store 
(even while the actual Shop & Clinic remain in hibernation mode.)
Please know that you are dearly missed.
🙏🏼 Namaste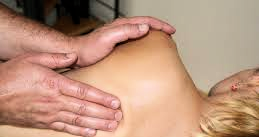 Remedial massage is the systematic assessment and treatment of the muscles, tendons, ligaments and connective tissues of the body to assist in rehabilitation, pain and injury management. Remedial massage is a complementary therapy which aims to treat...
read more