Berwick Myotherapy & Remedial Massage Clinic
Floating Cloud Therapies specialise in massage services and we are focused on providing the best service and affordable prices – because health is so important, but gets neglected in the rush of our daily lives!
Being healthy means;
– living with minimal or no pain
– increased energy and the ability to deal with life
– ease to carry out daily activities (e.g. going for a walk, brushing your hair or just doing what you love)
…massage can not only make you feel wonderful, but also improve your overall well-being.
A wide variety of techniques and approaches can be used in your massage treatment.
Your therapist can help you decide what best suits your needs… sometimes it will be a combination of more than one technique, giving you optimum results and relief.

Services available in Berwick Massage Clinic are:
Myotherapy

(advance techniques to help within muscle and skeletal problems)

Remedial Massage (working towards therapeutically reducing your injury or pain)

Dry Needling (using acupuncture needles to remove knots and reduce pain)

Aromatherapy

Sports Massage

Pregnancy Massage
Cupping (using suction cups to increase blood flow and decrease muscle tightness)

Relaxation Massage

Deep Tissue Massage

Myofascial Trigger Point Release

Ear Candling

Reiki ….any many more techniques – please feel free to ask about all of our available therapies
Hot Stone Massage
Himalayan Salt Stone Massage
COVID-19 UPDATE 
Floating Cloud Therapies awoke from our deep hibernation on 4th January, 2021.
We ask new clients to make advance bookings for February 2021.  Please call to arrange an initial appointment booking.
To allow us the best chance to catch-up on treating our  waiting list – the month of January 2021 has been reserved exclusively for therapy with  existing loyal clients and current gift certificates. With 11 years of helping people, you can understand that there is a long list.
You can find our "COVID-19 Safer" layout and additional hygiene practices,  throughout our Clinic & Wellness Store reassuring and just as comfortable.
We really look forward to seeing you in 2021.
Kind regards, Bernadette @ Floating Cloud Therapies.
Please contact Bernadette on
0488 912 206
for all enquiries and bookings
Berwick Massage OPENING HOURS – By appointment:
Monday to Friday – 9am to 9pm
Saturday – 9am to 6pm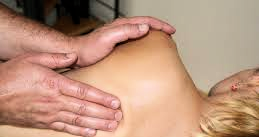 Remedial massage is the systematic assessment and treatment of the muscles, tendons, ligaments and connective tissues of the body to assist in rehabilitation, pain and injury management. Remedial massage is a complementary therapy which aims to treat...
read more