Berwick Myotherapy & Remedial Massage Clinic
  ☁️  Floating Cloud Therapies: Myotherapy, Reiki & Remedial Massage Clinic ☁️.
RE: Clinic :
Attention: Existing Clients
In 2023, we are currently operating our Normal Trading Hours. Monday through to Saturdays.
For our entire range of in-person Treatment Modalities;
Myotherapy, Reiki, Relaxation Massage and Remedial Massage Therapy, in our Berwick Clinic, 3806.
This means if you have had treatment anytime from 2009 to now, with Floating Cloud Therapies,
then we can help you to feel better asap, via booking by either by a phone call or text. 
Also, Virtual or Long Distance Reiki will be continuing in 2023.  These two Reiki delivery styles are designed to support you energetically off-site. These methods can saving you both time and money at these challenging times and help you feel better when not able to physically attend the Reiki Clinic.
Attention: New Clients
We are welcoming a small number of new Clients in 2023, by advanced bookings.
We really do understand that finding a qualified and caring Practitioner is such an exhausting task at the moment. This is due to the massive shortage of Therapists who have decided cease practicing and the lack of new people feeling inspired to enter this field of Alternative and Natural Therapies.
We are persisting against the hardships, to continue helping people live better and happier lives using natural methods in 2023. 
In-person; Remedial Massage Therapy, Myotherapy, Relaxation Massage Therapy, Pregnancy Massage, Reiki have recommenced for a limited intake of New Clients.
Some of the modalities include techniques such as; Cupping Therapy, Dry Needling Technique, Aromatherapy, Kinesiology Sports Taping (Brand = Rock Tape) and Manual Lymph Drainage Massage.
Floating Cloud Therapies : Myotherapy, Reiki & Remedial Massage Clinic is a Professionally Endorsed  Clean Air Massage Clinic. This is following the research and guidance of our Professional Association of Australian Massage Therapist Ltd (AMT Ltd). We are following best practice guidelines to minimize airborne illness risk, within our Therapeutic Clinic setting. This is especially important to the vulnerable clients we help daily, such as; elderly, pregnant and immune-compromised individuals.  However, everyBODY benefits and it means that your mind can feel more at ease, when in our Treatment Room.
This means we can only offer; emergency / last minute / same day service Treatment Sessions to *existing Clients* (when time permitting) .  This is because the Initial Appointment requires a longer timeframe to be allocated and some pre-appointment, confidential paperwork to be completed by yourself, before arriving for your first session. This Medical History paperwork is essential for considering every factor that could affect the planning of your Treatment Session to help you achieve your Treatment Goals efficiently and effectively. It is also a legal and professional Health Care requirement. So please be aware that you will be making contact, to organise a future booking. We call this essential pre-requiste conversation a "Pre-Appointment Chat" .  The person you will be speaking with, will be the Advanced Practitioner who will be helping you on the day. Thus, making the process to arrange an Initial Appointment Booking more streamlined, especially since they understand Medical Terminology. However, please prepare yourself to expect to receive voicemail because we do not answer the phone while treating Clients.  By leaving a detailed message to receive a call back or alternatively complete our Contact Us Page on our Website (*and remember to include your mobile phone number please.) https://floatingcloudtherapies.com.au/contact/
We sincerely believe in simplifying the introduction process – by chatting with you first, so we only offer a Phone Appointment Booking Service. Over the last thirteen years, we have found it extremely helpful to establish with you before your attend your Treatment Session; the purpose of your treatment, explain how the Initial Consultation and Assessment and then Treatment flows, and even more importantly so you can have an opportunity to participate in the structure of your Therapeutic Session for the absolute best possible therapeutic outcomes.   
We look forward to helping you in 2023.
RE: Wellness Gift Shop:
Our Wellness and Metaphysical Shop products are available via click-and-collect. These products might help make your body feel more comfortable … like; Aussie made Therapeutic Pillows to allow you to wake up – without a sore neck, Magnesium Oil to relax sore muscles and Heat Packs to warm those cold and aching muscles naturally.
Please note, you currently do not need to be an Existing Client to enjoy the savings and quick supply time of shopping locally.
For items from our existing products range to help you feel better naturally like ;
☁️ Muscle Self-Treatment Therapy Tools:
Spikey Balls, Muscle Balm, Magnesium Oil Spray, Massage Sticks / Running Sticks, Trigger Point Treatment Tools, Foam Rollers, Lupin Heat Packs, Essential Oils, Epsom Salts, Lectric Soda Crystals, Magnesium Bath Flakes, RockTape / Kinesiology Tape (aka Sports Tape).
☁️ Crystal & Himalayan Salt Lamps:
Bespoke pieces and unique shapes currently in stock.
☁️ Soy Wax Candles with triple (with three) lead-free wicks.
Vegan 🌱 friendly candles.
A delicious range of scents.
☁️  Australian Bush Flowers & Vibrational Essences.
To provide mental, emotional and physical support during a desire to create the best possible version of your life.
☁️ Essential Oils and Aromatherapy Products:
Our Essential Oils are affordable as they do not originate from Multi Level Marketing (MLM) Companies. This means their price is very reasonable and allows you to use them regularly. They are prepared and packaged in cobalt blue glass bottles in 10 ml quantities but bulk purchasing sizes can be arranged (depending on availability). We also offer a return system for lower environmental impact.
Our in-Clinic Aromatherapist can also help show you the range of products we have to best utilise and enjoy these Essential Oils. These products are; Ultrasonic Diffusers, Nebulisers, Aromatherapy Jewellery, Aromatherapy Car Diffusers. and Small USB Diffusers 
Our Wellness and Metaphysical Gift Shop is available by either;
Click & Collect  or  In-Store (with a prior Viewing Booking).
View and order our; Soy Wax Candles, Himalayan Salt Lamp Range and our beautiful Crystal Lights at:
https://floatingcloudtherapies.com.au/gift-shop/
( if you know we have something that is not online yet … then we can prepare that for you too )
With Kind Regards,  Floating Cloud Therapies.
Proudly we have been helping people feel better since 2009.
Floating Cloud Therapies specialize in massage services and we are focused on providing the best service and care because health is so important, but gets neglected in the rush of our daily lives!
Being healthy means;
– living with minimal or no pain
– increased energy and the ability to deal with life
– ease to carry out daily activities (e.g. going for a walk, brushing your hair or just doing what you love)
…massage can not only make you feel wonderful, but also improve your overall well-being.
A wide variety of techniques and approaches can be used in your massage treatment.
Your therapist can help you decide what best suits your needs… sometimes it will be a combination of more than one technique, giving you optimum results and relief.

Services available in Berwick Massage Clinic are:
Myotherapy

(advance techniques to help within muscle and skeletal problems)

Remedial Massage (working towards therapeutically reducing your injury or pain)

Dry Needling (using acupuncture needles to remove knots and reduce pain)

Aromatherapy

Sports Massage

Pregnancy Massage
Cupping (using suction cups to increase blood flow and decrease muscle tightness)

Relaxation Massage

Deep Tissue Massage

Myofascial Trigger Point Release

Ear Candling

Reiki ….any many more techniques – please feel free to ask about all of our available therapies
Hot Stone Massage
Himalayan Salt Stone Massage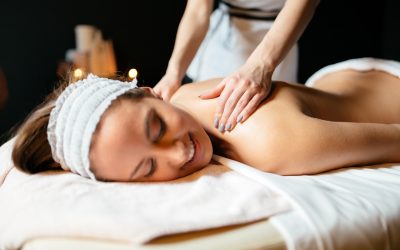 Deep Tissue Massage BerwickWhile a traditional massage is an extremely relaxing and healing experience, often, soon after the massage is over, pain and fatigue can quickly return. That's why, if you're experiencing painful muscle aches, a deep tissue...
read more