Berwick Myotherapy & Remedial Massage Clinic
ADVANCED BOOKINGS ESSENTIALS
CONTACT US to book your appointment
During our Clinic's Operating Hours we are usually very busy treating long standing clients, so
*** please do NOT drop in without a booking made prior to attending the Clinic or Wellness Store ***.
Advanced Bookings by phone are an essential requirement because we do not currently have the ability to offer same-day-service to new potential clients.
As of February 2021 we are able to welcome and help a few new clients per month but not very many. This is due to the; in-depth nature of an Initial Consultation, extended length of time for COVID19 Safety Protocols and the necessity to have appointment opportunities for our loyal existing clients to seek access to treatment.
With kind regards,
Floating Cloud Therapies.
Floating Cloud Therapies specialise in massage services and we are focused on providing the best service and affordable prices – because health is so important, but gets neglected in the rush of our daily lives!
Being healthy means;
– living with minimal or no pain
– increased energy and the ability to deal with life
– ease to carry out daily activities (e.g. going for a walk, brushing your hair or just doing what you love)
…massage can not only make you feel wonderful, but also improve your overall well-being.
A wide variety of techniques and approaches can be used in your massage treatment.
Your therapist can help you decide what best suits your needs… sometimes it will be a combination of more than one technique, giving you optimum results and relief.

Services available in Berwick Massage Clinic are:
Myotherapy

(advance techniques to help within muscle and skeletal problems)

Remedial Massage (working towards therapeutically reducing your injury or pain)

Dry Needling (using acupuncture needles to remove knots and reduce pain)

Aromatherapy

Sports Massage

Pregnancy Massage
Cupping (using suction cups to increase blood flow and decrease muscle tightness)

Relaxation Massage

Deep Tissue Massage

Myofascial Trigger Point Release

Ear Candling

Reiki ….any many more techniques – please feel free to ask about all of our available therapies
Hot Stone Massage
Himalayan Salt Stone Massage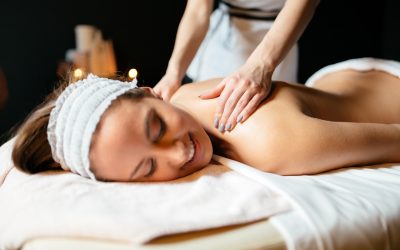 Deep Tissue Massage BerwickWhile a traditional massage is an extremely relaxing and healing experience, often, soon after the massage is over, pain and fatigue can quickly return. That's why, if you're experiencing painful muscle aches, a deep tissue...
read more