Berwick Myotherapy & Remedial Massage Clinic
☁️  Floating Cloud Therapies: Myotherapy, Reiki & Remedial Massage Clinic ☁️.
RE: Clinic :
Will sincerely apologise because the Clinic with be remaining temporarily closed.
This means all of our range of treatment modalities;
Myotherapy, Reiki, Relaxation Massage and Remedial Massage
is not currently available face-to-face while the Clinic is in Hibernation Mode.
As of January 2022 we will be able to offer Reiki in a choice of either; Virtual or Long Distant formats. 
We look forward to helping you again face-to-face in the future.
If you wish to join our Waiting List, please complete the Contact Us Page.
https://floatingcloudtherapies.com.au/contact/
Attention:
Existing Clients – please reach out via phone, if we can support you via long distance.
RE: Wellness Gift Shop:
For items from our existing products range to help you feel better naturally like ; 
☁️ Muscle Self-Treatment Therapy Tools:
Spikey Balls, Muscle Balm, Magnesium Oil Spray, Massage Sticks / Running Sticks, Trigger Point Treatment Tools, Foam Rollers, Lupin Heat Packs, Essential Oils, Epsom Salts, Lectric Soda Crystals, Magnesium Bath Flakes, RockTape / Kinesiology Tape (aka Sports Tape).
☁️ Crystal & Himalayan Salt Lamps:
Bespoke pieces and unique shapes currently in stock.
☁️ Soy Wax Candles triple (with three) lead-free wicks. Vegan 🌱 friendly candles. A delicious range of scents.
☁️  Australian Bush Flowers & Vibrational Essences.
While the Clinic is closed
the Wellness Gift Shop is available by Click & Collect .
https://floatingcloudtherapies.com.au/gift-shop/
( if you know we have something that is not online yet … then we can prepare that for you too )
With Kind Regards,  Floating Cloud Therapies.
Proudly we have been helping people feel better since 2009.
Floating Cloud Therapies specialise in massage services and we are focused on providing the best service and affordable prices – because health is so important, but gets neglected in the rush of our daily lives!
Being healthy means;
– living with minimal or no pain
– increased energy and the ability to deal with life
– ease to carry out daily activities (e.g. going for a walk, brushing your hair or just doing what you love)
…massage can not only make you feel wonderful, but also improve your overall well-being.
A wide variety of techniques and approaches can be used in your massage treatment.
Your therapist can help you decide what best suits your needs… sometimes it will be a combination of more than one technique, giving you optimum results and relief.

Services available in Berwick Massage Clinic are:
Myotherapy

(advance techniques to help within muscle and skeletal problems)

Remedial Massage (working towards therapeutically reducing your injury or pain)

Dry Needling (using acupuncture needles to remove knots and reduce pain)

Aromatherapy

Sports Massage

Pregnancy Massage
Cupping (using suction cups to increase blood flow and decrease muscle tightness)

Relaxation Massage

Deep Tissue Massage

Myofascial Trigger Point Release

Ear Candling

Reiki ….any many more techniques – please feel free to ask about all of our available therapies
Hot Stone Massage
Himalayan Salt Stone Massage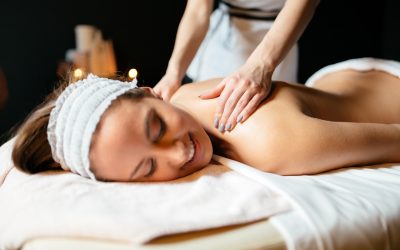 Deep Tissue Massage BerwickWhile a traditional massage is an extremely relaxing and healing experience, often, soon after the massage is over, pain and fatigue can quickly return. That's why, if you're experiencing painful muscle aches, a deep tissue...
read more