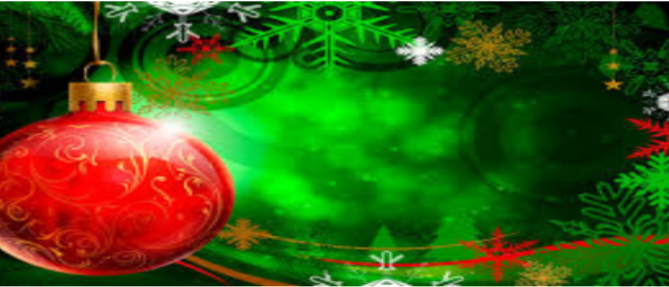 Each Christmas we always seem to receive something that takes up space. This gift package is not only a space saver but a well-being life improver. Massage therapy vouchers are the answer this Christmas
If it is alright with yourself, Floating Cloud Therapies: Myotherapy, Reiki & Remedial Massage Clinic would like to help make your gift this Christmas Extra Special. The one and half hours (90minutes) of treatment comes with two gifts. That way your loved one has something to enjoy using before we help them.
Made in Australia by Eco Body. Recovery Magnesium Oil Spray 95ml has thevery subtle scent of essential oils to boost your results. Magnesium is a mineral which helps to relieve muscle soreness and cramps. Thyme & Marjoram essential oils are    included to soothe and relax tight muscles (especially helpful with tension headaches). Pink Grapefruit and Black Pepper essential oils increase circulation and up-lift our mood.
You also get to choose a 10ml bottle of Pure Essential Oils from our range.
Essential oils not only smell good but have a wonderful range of therapeutic applications. They can easily be used in a diffuser, oil burner,diluted in a spray bottle, or added bath.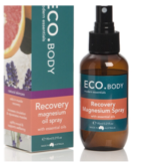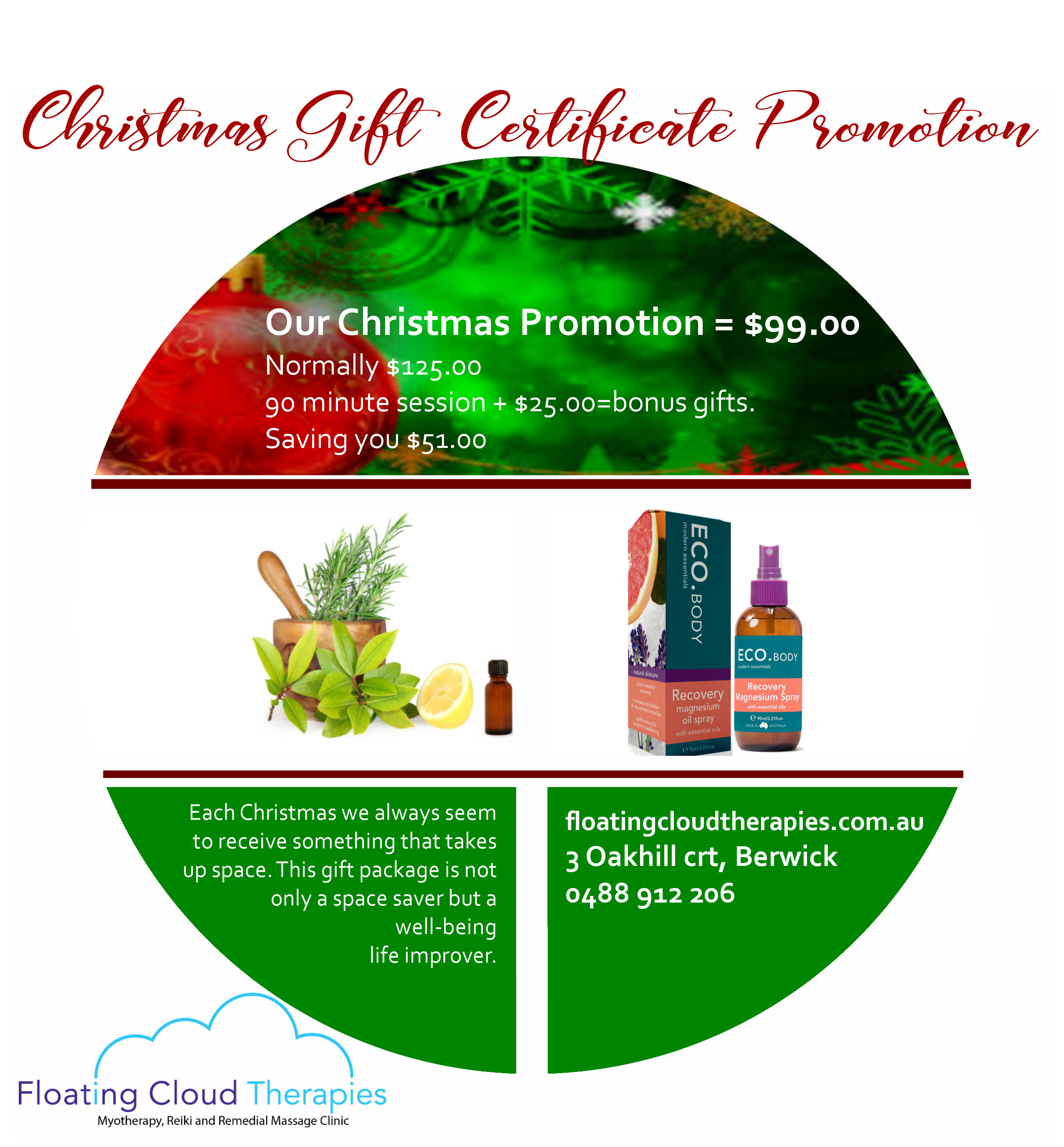 Our Christmas Promotion = $99.00
Normally $125.00 = 90 minute session +
$25.00=bonus gifts. Saving you $51.00