Promoting good health and wellbeing is extremely important, and therapeutic therapies and myotherapy services in Berwick are great ways to promote this.
Myotherapy provides a great range of benefits, including stress and pain relief, hence taking the time to look after your health with this service should definitely be considered. Myotherapy services Berwick are ideal for aiding chronic health conditions, or recovering from injuries.
Myotherapy involves preventative, corrective and rehabilitative phases of therapy to restore and maintain integrity of the body's soft tissue structure – soft tissue includes muscles, tendons, ligaments and fascia.  It is important to get the right advice by qualified, registered and insured professionals in the field.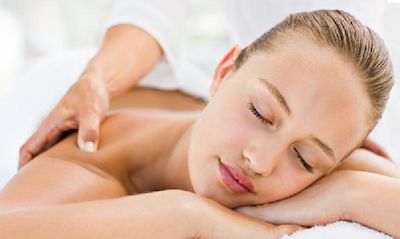 Myotherapy can help alleviate a variety of conditions including back pain, sporting or work injuries, postural issues, joint dysfunction, chronic fatigue syndrome, fibromyalgia and auto-immune conditions.  For women who are pregnant, it is vital to only receive myotherapy treatments from a qualified myotherapist, as there are certain trigger points and aromatherapy oils that should be avoided during this time.
With many wonderful myotherapy services in Berwick, Floating Cloud Therapies specialises in a wide array of services that will allow you to feel great after your treatment. Highly skilled and experienced professionals will provide optimum treatment to help promote the TLC your body deserves and help you determine which therapeutic service is right for you. 
This highly regarded wellness centre in Berwick incorporates a range of wonderful therapies including:
Myotherapy
Remedial massage
Dry Needling
Aromatherapy
Sports massage
Pregnancy massage
Cupping
Relaxation massage
Deep tissue
Ear candling
Reiki
Hot stone and Himalayan salt stone massage
Myofascial trigger point release
To suit the needs of the client, Floating Cloud Therapies provides something for everyone. With each massage therapy serving its own purpose, you can choose from a vast menu of healing modalities.
Providing services that will help with physical, emotional and mental health,Floating Cloud Therapies will always ensure that they put your wellbeing first. Your body will thank you for giving it that extra love, and you will never look back.