It's time to forget the to do list and focus on yourself. Try a resolution that involved New Year self care, and give yourself a great start.
Too often people get caught in the idea that they should be doing more or aiming higher. A healthier, worthier place to start is by thinking about New Year self care and making yourself a priority.
The pressure is off! This year it's not about working harder, making more money or even ticking off your bucket list. When you decide to commit to a New Year self care routine, you feel yourself breathe easy. If you start the year with this mindset, you will be amazed at how a happier, more positive way of thinking will flow into other aspects of your life.
Whether your thing is sport, nature, travel or quality time with loved ones, the best way to ensure you get some 'me time' is through the inclusion of natural therapies. While many people consider this a luxury, regular treatments can dramatically improve health and wellbeing and create a more productive you.
For de-stressing and relaxation, hot rock and aromatherapy massages are perfect, while remedial or deep tissue massage can address muscle pain or tension. Myotherapy is a more targeted method of massage used to relieve pain through applying pressure to trigger points around the body.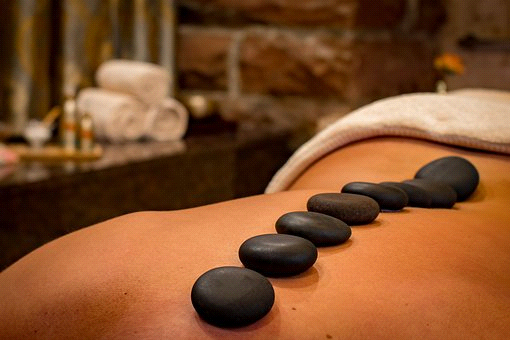 As well as massage, natural therapies incorporate a range of other treatments and products which provide a holistic approach to looking after your mind and body. Dry needling, although it sounds painful, can be effective at decreasing pain and improving muscle function. Another therapy used to loosen muscles and improve blood flow is cupping, which involves heated cups being placed on the skin, creating suction as they cool.
When you make your resolution, make yourself a priority, start a New Year self care routine, and the benefits will begin to flow.  Not only will you have the energy and vitality to tackle what the year ahead brings, you'll be able to do it from a calmer, healthier place.
If you're ready to start 2019 with abundant energy and a sense of balance, make an appointment at Floating Cloud Therapies.  Your best New Year starts here!